Goods
Your donations change lives!
Donated items help fund skills training, employment services, and jobs for people with disabilities, recipients of public assistance, ex-offenders and people with limited education or work history.
Support our Mission with good quality donations.
Donations are sold and become someone else's treasure.
Fund services to help people improve job skills & find good jobs.
You're now a "job creator" helping others live more independently.
Clothing and household goods donations​.
Goodwill gladly accepts gently used clothing and household items in good working saleable condition. After you drop off your donations, they are inspected, sorted, and priced by our employees and then sold in our stores or online.
When you donate, you are also doing your part to help the environment. We are able to reuse and recycle items that would otherwise go into the landfill. Together we can help sustain individuals, communities and the environment.
Computers and peripherals donations.
Goodwill's Dell Reconnect partnership is a FREE program for consumers and businesses to responsibly recycle unwanted computers and peripherals – any computer brand and in any condition are accepted. Visit fwgoodwill.dellreconnect.com for more information.
Items that can be recycled through the Dell Reconnect program include:
computers
flat screen monitors
mice / keyboards
modems
USB drives
cords
printers
scanners
other related hardware
computers
flat screen monitors
mice / keyboards
modems
USB drives
cords
printers
scanners
other related hardware
Simply pack your old computer equipment into the car with other household donations and drop it off at any of our Goodwill store locations. Some items may require extra preparation before you bring them in so remember to remove your personal data from hard drives or other storage media before donating to Goodwill.
Goodwill will accept and sort the donated computer equipment. The equipment will be responsibly recycled through Dell's product recycling programs.
Dell Reconnect is managed to both Goodwill and Dell's high standards for workplace and environmental safety. A third party audits all collection and recycling practices to ensure these standards are met. Standards include an absolute prohibition on the export of waste and environmentally sensitive material to landfills. For more information on how to recycle your computer visit earth911.com.
Donors are able to deduct the value of the computer for tax purposes. Save time and fill out your receipt ahead of time. Take it, along with your donations, to the nearest Goodwill store and ask for the Goodwill attendant's signature.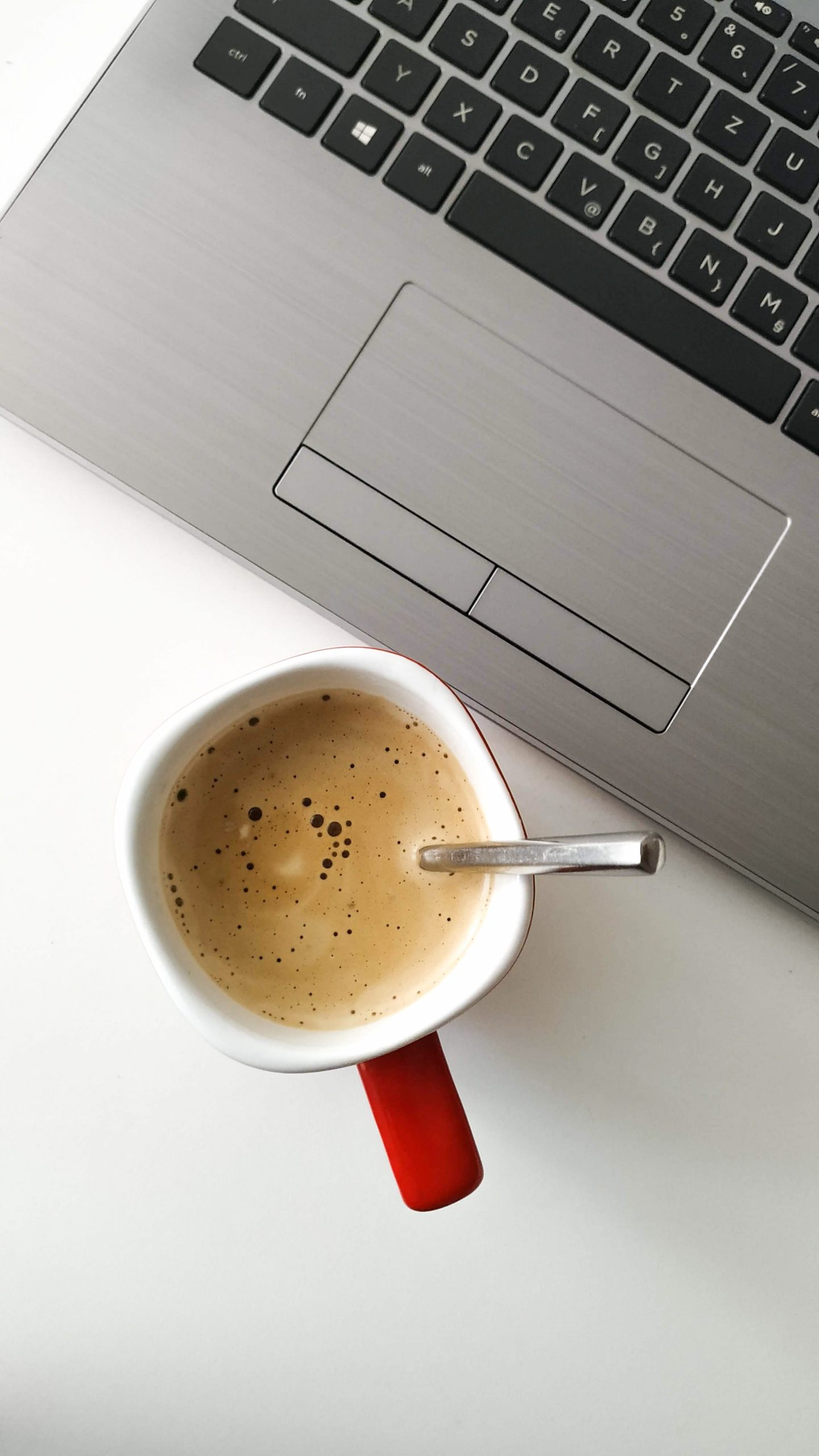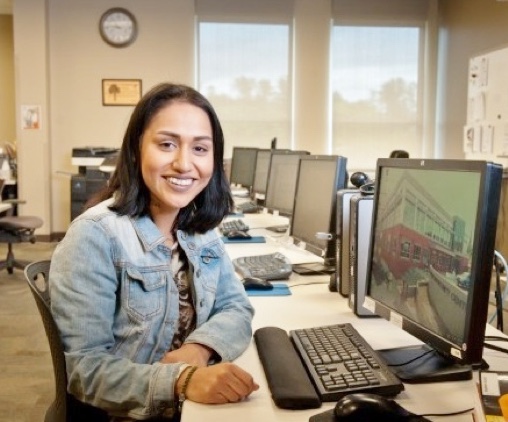 Corporate donations of overstock, closeout and returns from area merchants.
We gladly accept donations of overstock, closeouts, and returns from area merchants, business, state and community organizations. Please, contact us at 260-478-6346 Ext. 5001 for more information on corporate donations.
Commercial/Church pick-ups in the Fort Wayne area.
In order to accommodate our Commercial and Church donors, we operate a free pick-up service in and around the Fort Wayne area. Professional drivers will come to your location to take the items you're donating. They will also gladly provide you with a donation receipt for tax purposes.
Schedule your pick-up by calling (260) 747-0537, Ext. 5010
*We no longer do residential pick-ups.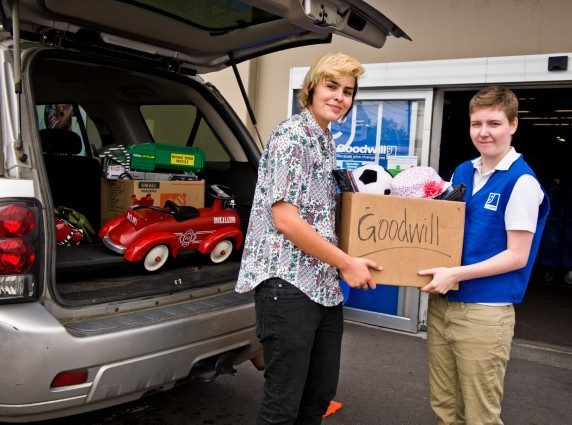 Your donations are tax-deductible!
If you donate during regular Goodwill store hours, our donation attendant will offer you a donation receipt to keep for your tax records or to pre-fill one out before you go. According to the IRS, clothing and household goods must be in "good used condition or better" for tax deductions.
Remember:
All donations are tax deductible to the extent permitted by law.
Have our donation attendant sign your Receipt/Tax Record form.
Goodwill does not keep permanent records of donations.
You are responsible for placing a value on your donation.
Most donations to Goodwill Industries are tax deductible, but you must maintain a record of contributed items for your tax report. Before you bring your donation to one of our stores, you can pre fill out a Receipt/Tax Record form, then when you arrive one of our Goodwill representatives can sign it.
For more information, read IRS Publication 526 for an explanation on the types of contributions you can deduct, how much you can deduct, what records to keep, and how to report charitable contributions.
The U.S. Internal Revenue Service (IRS) requires donors to value their items. IRS Publication 561 defines "fair market value" and helps donors and appraisers determine the value of property given to qualified organizations. It also explains what kind of information you must have to support the charitable contribution deduction you claim on your return.
Give to Goodwill & put your donations to work!
What can I donate to help fund Goodwill's programs?
Our stores take gently used items in good condition. Donations should be clean, safe, in good working condition, and resalable. Your donations to Goodwill are tax-deductible.
What donations does Goodwill NOT accept?
Goodwill employees may decline a donation if it is not in clean or in saleable condition or if they are unable to assist with larger items due to risk of injury. Our employees often help unload donations, however cannot help if (in their judgement) doing so may damage any vehicle, or if doing so is unsafe for them or anyone else.
Air Conditioners
Automobile Batteries, Gas Containers, Oil, Fluids, Parts & Tires
Batteries (household)
Bed Pillows
Blinds (unless unopened)
Building Materials (shutters, doors, windows, toilets, sinks, shower stalls, tubs, plumbing pipes, scrap lumber, concrete, bricks or stones)
Carpet, Carpet Padding (room size)
Chemicals & Cleaners (of any kind)
Children's Items Containing Lead or Phthalates
Consumer Products Safety Commission Recalled Items: older model car seats, strollers, high chairs, pack n' plays, tubs, bouncy seats, swings, cribs and bumper pads for cribs
Dishwashers
Dryers
Electronic Items (that do not work or have exposed wiring)
Entertainment Centers
Fireworks
Fluorescent Light Fixtures/Bulbs
Food (or pet food)
Freezers
Furnaces
Grills (gas or charcoal)
Hospital Beds
Hot Tubs
Hot Water Heaters
Lawnmowers (non-working)
Magazines (unless pre-1970's)
Mattresses & Box Springs
Medical Supplies & Waste
Organs & Pianos
Paint & Painting Supplies
Personal Care Items (shampoo, conditioner, nail polish or remover, toothpaste, shaving cream, razors, hairspray, fragrance items, etc.)
Ping-Pong Tables
Pool Tables
Propane Tanks
Refrigerators
Rugs (over 6 feet long)
Stoves
Televisions
Trash Compactors
Washers
Water Beds & Frames
Weapons (side arms, rifles, shotguns, BB/pellet guns, ammunition, knives, bows, arrows, slingshots, swords, grenades, martial arts weapons, etc.)
Automotive Fluid Recycling
Community Recycling Drop-Off Sites
Fluorescent Bulb Recycling
Household Battery Recycling
Household Hazardous Waste Disposal
Medical Waste Disposal
Tox-Away Events