Your donations make a difference!
When you donate to Goodwill, you've taken the opportunity to become a job creator and make a significant difference in the lives of people with disabilities and/or barriers to employment living in our community.
We put your donations to work – funding skills training programs, employment placement services and jobs for people with disabilities, those who lack education or job experience, ex-offenders and others facing challenges to finding employment.
Consider the many ways you can support Goodwill's Mission through donations:
Give clothing and household goods.
Give computers and peripherals.
Corporate donations of overstock, closeout and returns from area merchants.
Round-up your change at the checkout counter when shopping in Goodwill's stores.
Make a financial contribution.
Donate when and where it's convenient at our Goodwill stores in northeast Indiana. Unloading help is available and donation receipts are furnished. Goodwill accepts household items and apparel seven days a week.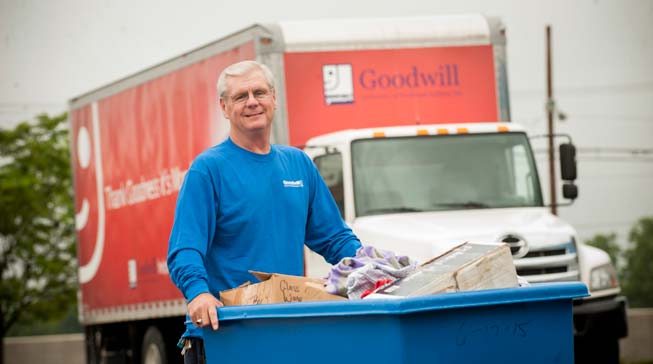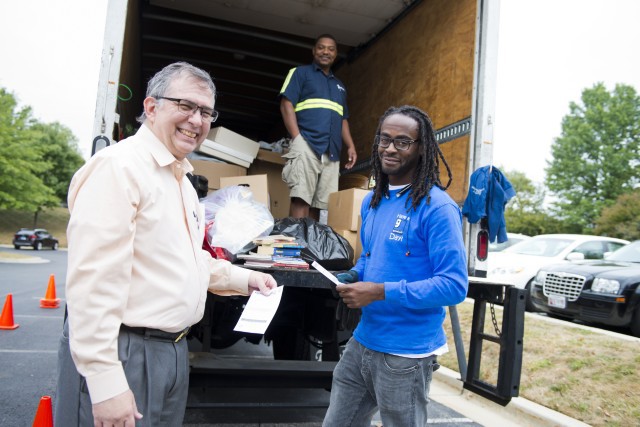 Donations Tips.
Donations may be taken to any Goodwill store.

If you want a donation receipt take your item(s) to any Goodwill store, email us or download one from our website.

Do not leave donations unattended before or after store hours.

Take large items – furniture, dressers, tables, sofas to our 3127 Brooklyn Avenue store only.

Donate wisely – are you giving to a local nonprofit that serves people in Fort Wayne and/or northeast Indiana?
Donate in any of our store locations, or at one of our Donation Centers.
Fort Wayne Donation Centers:
Dupont Village (behind store)
Goodwill Corporate Office at 1516 Magnavox Way
Times Corners Shopping Center
Fort Wayne Donation Drive-Thru Sites:
3127 Brooklyn Ave (Mon – Sat 9:00am – 4:00pm)
East State Shopping Center (Mon – Sat 10:00am – 6:00pm, Sun 12:00pm – 5:00pm)
Whitley County Donation Center:
Columbia Square Shopping Center